In collaboration with Alliance MBS, we offer our clients a tailored trainings on Strategy, Business and Finance.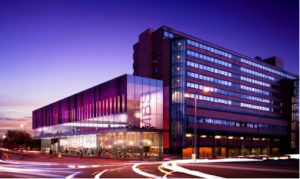 Alliance Manchester Business School was established in 1965 as one of the UK's first two business schools. Today, AMBS are the UK's largest campus-based business and management school, and 'Original Thinking Applied' is at the heart of everything we do.
A full-service business school, we provide industry-focused education to undergraduates, postgraduates and executives. Our influential research impacts business locally, nationally and internationally, and covers a broad range of areas across our four divisions: accounting and finance; innovation management and policy; management sciences and marketing; and people, management and organisations. In 2014 the Research Excellence Framework (REF) ranked us 2nd in the UK for research power.
With centres in Dubai, Hong Kong, São Paulo, Shanghai and Singapore, our reach is truly global. AMBS are one of few institutions to have achieved triple accreditation from AACSB International, AMBA and EQUIS, and the Financial Times ranks our MBA 7th in the UK, 14th in Europe and 38th globally.
The recent £15 million donation from Lord Alliance ensures an exciting and prosperous future for the School.
Executive Education Programmes – Tailored content, not just tailored courses
At Alliance MBS, you don't just need to create a bespoke course to get bespoke service. All of our programmes are customised to help you achieve a return on your investment. Whether you are an individual or an organisation, our experts will work in partnership with you to define your exact learning journey and ensure that, whichever programme you choose, the content reflects your industry, your challenges and your individual or organisational goals.
General Management and Leadership
The Manchester Leadership Development programme
The Manchester Management Development programme
Prometheus: Executive leadership for the 3rd sector
Young Leaders
European Summer Study programme
Foundation in Business Administration and English
Business Management for Military Officers
Advanced Management Achievement course
Intermediate Management Achievement Course
Health
The Elizabeth Garrett Anderson programme – Leading Care II
The Nye Bevan programme – Leading Care III
MSc International Healthcare Leadership
Three Day Business Essentials
Leadership Essentials
Strategy Essentials
Creativity and Innovation Essentials
Customised programmes
Co-design your programme with us
For your requirements, please contact:  dennis@fitchholdings.com